Breakfast
Perfect for when you're rushing out the door! Six packs of mini muffins to start your day off right! Enjoy with your favorite fruit and coffee – at home or on the go!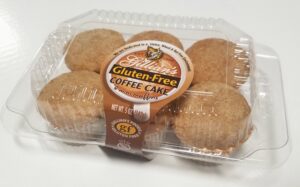 Our new Gluten Free Coffee Cake Muffins are topped with a delicious coffee crumb streusel and pair well with your favorite, custom coffee order.
Keep up to 1 year frozen, thaw and serve!

---
Glut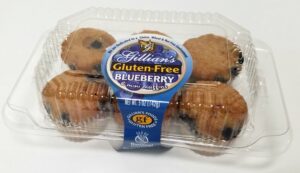 en Free Blueberry Muffins are a classic start to the day! Topped with sugar, they're a delicious addition to your coffee or milk to begin the day!
Keep up to one year frozen, thaw and serve!